Liebesroman awarded the International Literature Prize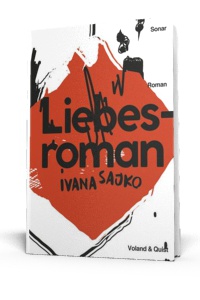 IIvana Sajko leads us into a war between the kitchen and the bedroom: He, an unemployed humanist, is trying to change the world and write a romance novel. She, a passable actress, has quit her safe job in the theatre and is taking care of their common child. He is intoxicated, she is worried. They both circle around each other and towards the abyss.
"Ivana Sajko's powerful words create explosive brightness. Alida Bremer, the important mediator of Croatian literature into German, has found a stirring language for them. - The Jury"
Awarded the International Literature Prize 2018 (German)