Split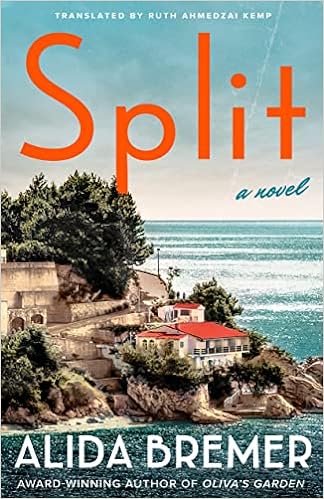 On January 01, 2024, the novel Träume und Kulissen in the translation by Ruth Ahmedzai Kemp will be published under the title Split by AmazonCrossing in the USA. A pre-order of the book, the e-book and the audio book is now possible.
Nazis, spies, romance, and murder collide in prewar eastern Europe in a mesmerizing historical novel by the award-winning author of Oliva's Garden.
It's 1936. The seaside-resort village of Split on the Adriatic coast bustles. The tourist spots are booming, passenger steamers dot the harbor, and Jewish émigrés have found tenuous refuge from persecution. But as war in Europe looms, Split is also a nest of spies, fascists, and smugglers—and now, a locale suspiciously scouted by a German Reich film crew. Then one summer morning it becomes the scene of a murder investigation when a corpse is found entangled in fishing nets in the port.
With so many suspects from all walks of life and with a myriad of motives at a time when tensions are boiling over, crime superintendent Mario Bulat has only rumors to follow. Political archrivals will take advantage of the crime. Local lovers will become embroiled in it. And a propagandist filmmaker will find himself in the wrong place at the wrong time. War is coming, and for some in Split, it's already here.
More information about the publication..
Situated on the Dalmatian coast of the Adriatic Sea, Split, the mystery novel, and Split, the city, are aptly named, for they are set in the summer of 1936, a delicate moment in time, a precious interlude between terrible things. - Peter Clenott in historicalnovelsociety